2020 Pantone Color of The Year: Classic Blue
Dec 06, 2019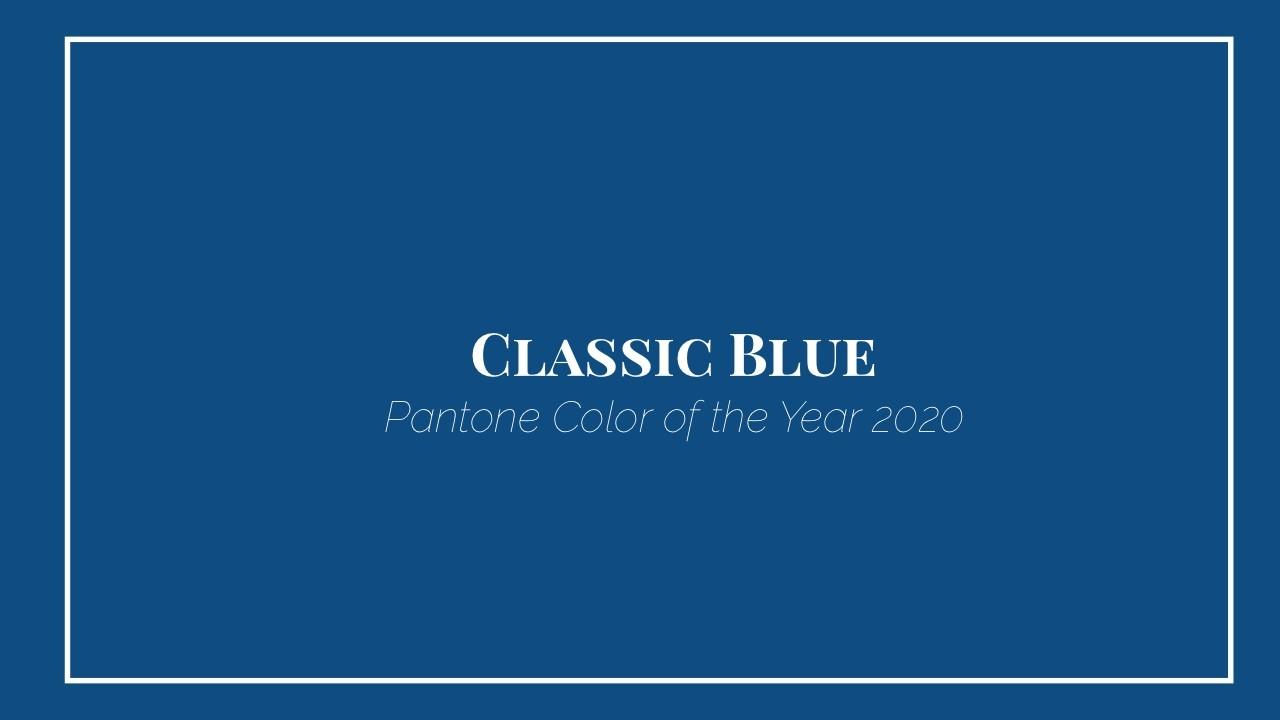 Pantone, the color authority, has released the 2020 Color of The Year: Classic Blue.
Standing in my own Hue and Style® Universe with a method of connecting color psychology to personal values expression, there my take:
THE MESSAGE
From the three tiers of aspirational color influence, I teach my clients, this particular blue has a very connective quality. Of the five influencing outcomes, any specific color can create, Classic Blue is all about "persuasion anchored in wisdom."
This persuasive communication is powerful for those in leadership positions who want to lead from the heart.
WEARING IT
All hues are not perfect for all skin tones. Every hue has characteristics that either harmonize with your natural features of that compete.
Classic Blue is a rare gem. Of the 12 seasonal palettes of color, I use to find perfect harmony for my clients, Classic Blue belongs to every single palette.
The reason lies in the science behind the color. Its universal appeal lies in its neutral balance between coolness and warmth, lightness and depth, and saturation, helping it to strike harmony for all skin tones.
It's more welcoming than its cousin Navy which is deeper, it's more universally appropriate for wardrobe pieces as a staple than lighter cousins Cerulean. In short, it goes with everything and goes with everyone.
MY COLOR-LOVER & EXPERT INSIGHT
Classic Blue is a hue of true inclusivity. It's something that flatters everyone and encourages each one to find their own expression in it.
I see a "unity in diversity" message in this 2020 selection.
Now, my image consultant and confidence coach challenge to you:
Instead of just "wearing" this color, how will you use its message to expand your voice? How will you use it with its Hue and Style® color intent; to share your wisdom to persuade, lead, and build on the message of unity in diversity your everyday life - be it in your business, your organization, or your community?
Combining personalized color, the knowledge of using color influence, and values-filled style as part of a complete image strategy will amplify your voice to make a difference to others. If you're ready for that kind of visibility and impact,
find out how I can help you put all the pieces together here
.
Get New Posts Straight To Your Inbox!
Join my email community to receive the latest news, updates, releases and invitations.
Your information is never shared. Unsubscribe anytime.